Gurugram's Ultimate Fusion of Retail, Serviced Apartments & PVR is Here @Elan Mercado
Building the Future by Starring High Returns on Investment

Commercial Marvel of Gurugram
5 Mins from IMT Manesar & Dense Catchment Area
Architected by ACPL
One-of-a-Kind Design with 350Ft Wide Frontage & 3-Level Parking
Top Brands on Board
Allen Solly, Van Huesen, Spykar, Louis Philippe & Many More
overview
Modern High Street Retail, Luxury Service Apartments, and a PVR Multiplex are integrated at Elan Mercado. It has altered how we view new-age commercial real estate. This is the ideal stop for hospitality and retail due to its perfect location and easy connectivity to Delhi, Jaipur, and the main Gurugram. It is a unique piece of commercial magnificence as it invites you to witness a modern yet cutting-edge construction. This spectacular commercial property is conveniently connected to Manesar, Golf Course Extension Road, and Southern Periphery Road from its prime location right on NH8 Gurgaon. There are over 170 opulent serviced apartments available, all of which are entirely furnished
Amenities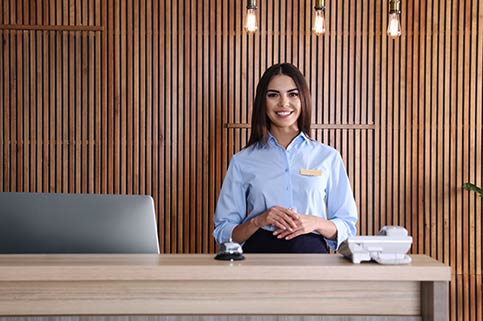 Concierge Service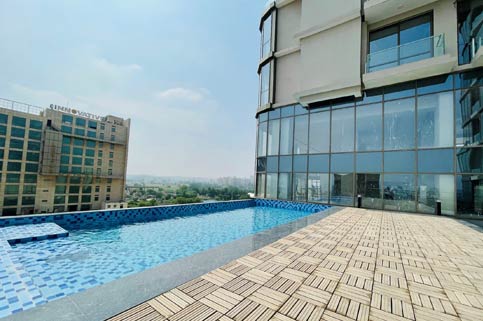 Swimming Pool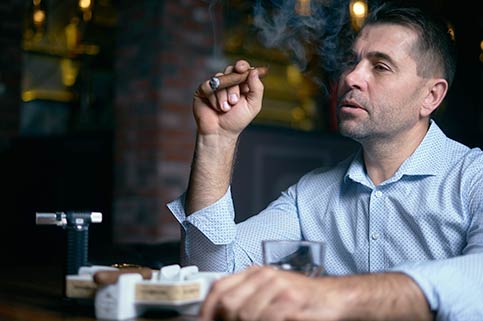 Cigar Lounge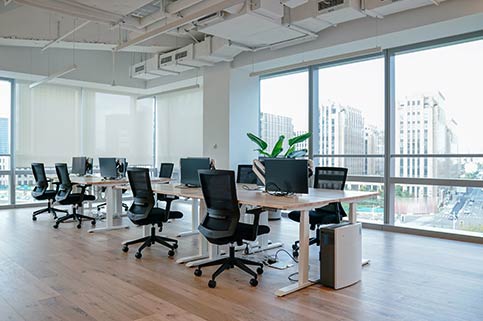 Conference Room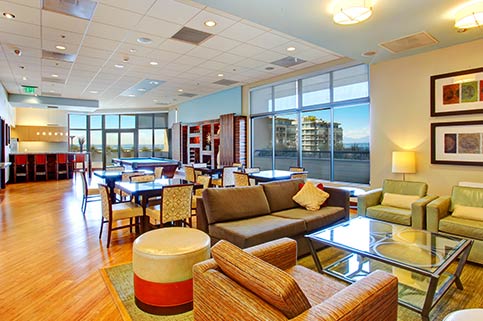 Clubhouse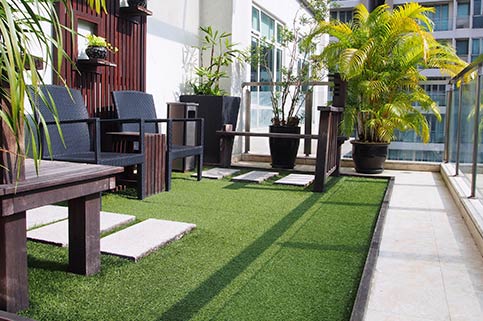 Terrace Garden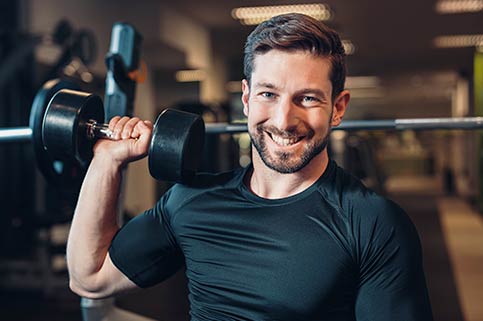 Gymnasium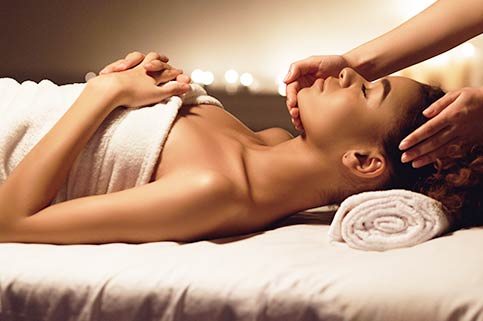 Refreshing Spa
Pricing details
| | | | |
| --- | --- | --- | --- |
| Lower Ground Floor | Retail Shop | 278 - 600 (sq.ft) | |
| 1st Floor | Retail Shop | 278 - 600 (sq.ft) | |
| 2nd Floor | Food Court | 500 - 950 (sq.ft) | |
| 3rd Floor | Food Court | 500 - 950 (sq.ft) | |
| 5th - 18th Floors | Serviced Apartments | 525 - 825 (sq.ft) | |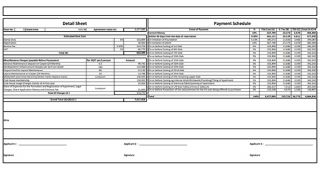 Site & floor plan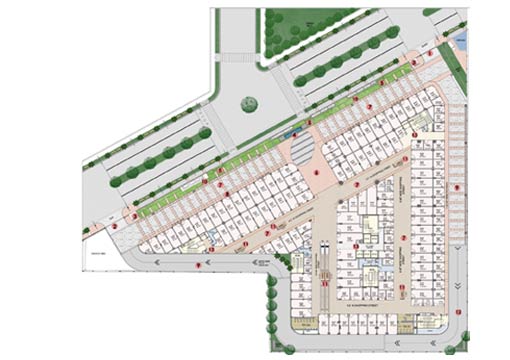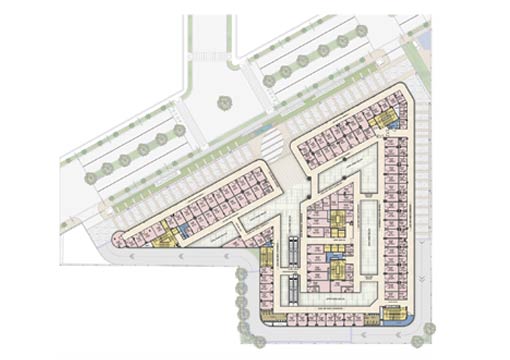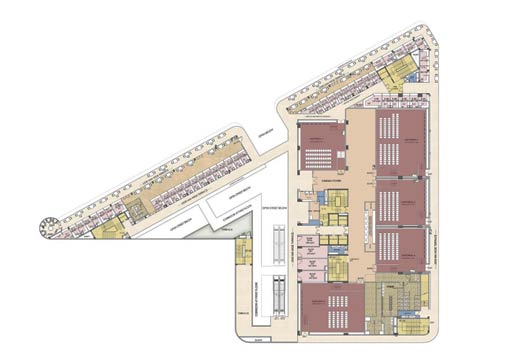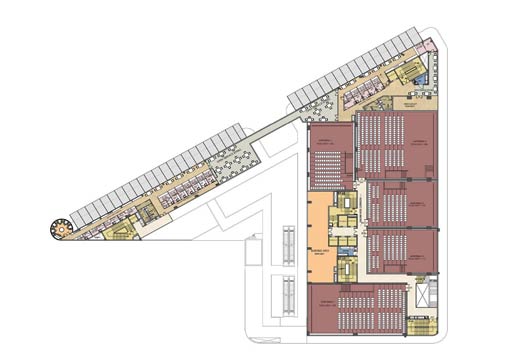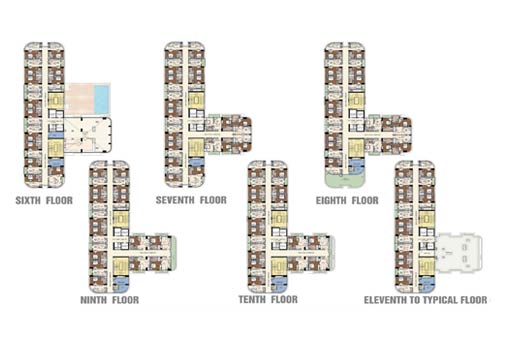 Location
Manesar Residential Group - 8 MINS
Bestech Park View - 13 MINS

About Elan Group
---
One of India's most reputable and rapidly expanding real estate firms, Elan Group specialises in providing retail spaces while keeping innovation and originality in mind. The business has raised the bar for commercial real estate with its illustrious projects, like Elan Miracle, Elan Epic, Elan Town Centre, and Elan Empire. Its objective is to provide innovative real estate ideas and establish a reputation for excellence, dependability, and customer service while operating in the premium market. By implementing ground-breaking innovations, investigating cutting-edge technology, and investigating prospective future places, it seeks to establish linkages between people and intelligent environments. The architecting abilities of UHA London have assisted the Elan Group in completing their projects.
Located in Gurgaon sector 80 which is a booming place in terms of development and budding entrepreneurs. Similar is the given approach which focuses to conclude the need for a perfect blend of high street retail shops, entertainment zones, 6-screen multiplex, food courts, multi-cuisine restaurants, anchor stores, top-of-class bars, and much more to it making it a place definite and adequate for investment. Elan Mercado Sector 80 Gurgaon is possessing all the necessary features that one needs the reasons to be, for a perfect investment in non-residential real estate.
This is a commercial marvel which is located at national highway 8, Gurgaon for smooth connectivity to the places where it is needed the most. With a 300 feet frontage and huge atrium, it is on its right way to meeting its development mark. This is of its kind project which makes an all-rounder project tackle the expectations from such a project with an integrated floor plan, that is well planned and well executed.
Talking about the connectivity of the project, Elan Mercado Gurgaon to various places we must see the places which are well connected to it, some of the places are as follows;
The international airport of Delhi is at a distance of 30 minutes, excellently connected to the proposed metro, Dwarka expressway, south periphery road is a 10 – 15-minute drive from the location. These locational benefits suggest the perk of the strategic location be made home to such a project.
The brilliance of the project is promised and the Elan Mercado price list also varies accordingly, according to the interest of the buyer, what they are buying, and also what kind of changes one infers in the project, a whole range of options to go for are there present in the project which will widen up the prospect for your expanded choice, some of the choices you will be getting for investment in Elan Mercado are as follows;
Street retail shops, fine dining spots, comfy cafeterias, a multiplex with 5 screens, luxurious retail shops, wholesome food courts, ace X residence, and deluxe service apartments, these options can steal any investor's heart, such a wholesome and engaging deal with best of the features being promised initially is no less than a boon to them. Looking upon the features, the intricate location, and the alluring sense of its floor plan makes a deal that cannot be matched with any other.